24.03.11.
Second cross-border study tour
On March 24, 2011 the Region of Istria organized the second cross-border study tour on the theme "Revitalisation of historic cores".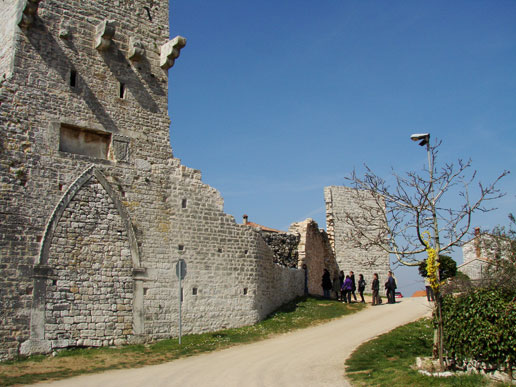 The study tour was intended for all interested citizens, persons from the public and private sector engaged in the mentioned theme through their activities, wishing to have greater insight into examples of good practice and restoration of cultural heritage in Istria. Three examples of the restoration of fortification systems of settlements with a specific purpose were presented, aimed at presenting the historical development and revitalisation approach of such areas. The sightseeing tour of part of the eastern town wall of Poreč (northern cylindrical tower and bridge at the entrance to the historic core),fortification system of Sv. Lovreč Pazenatički and fortification system of Motovun, enabled the participants insight into the most significant finds and models of reconstruction and revitalisation of cultural heritage. The afternoon was dedicated to the presentation of the restoration of visited sites and other historic cores from the point of view of conservation finds and applied architectural design at certain localities. Presentations were given by architect Jadranka Drempetić, M. Sc. and Ivan Matejčić, Sc. D.
Print page
Send to a friend