03.11.10.
First cross-border study tour
On November 3, 2010 the first cross-border study tour in the Slovenian part of Istria was organized by the Institute for the Protection of Cultural Heritage of Slovenia on the theme "Revitalisation of the Istrian hinterland and tourism in the Istrian hinterland".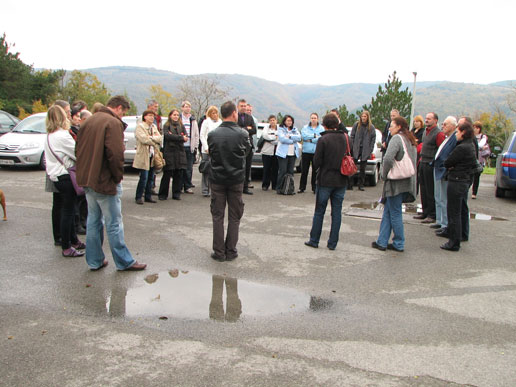 The following visits were organized: Slovenian farm"Pri Mihoti" in the village Pisari, "Bržanova farm" in Smokvice and village Abitanti, where the project of the same name had been realized. These are three cultural monuments that were reconstructed, differing in size, conservationist approach and investors. However, they all represent the traditional local architecture, which despite poverty, has preserved its creativity.
Print page
Send to a friend